Museum of Tomorrow Invites You to Imagine a More Sustainable Future
What would a "museum of sustainability" look like? Rio de Janeiro has just answered that question.
The Brazilian city — home to both the Earth Summit in 1992 and the "Rio+20" summit in 2012 — has just opened a Museu do Amanhã (Museum of Tomorrow), which combines art, science, and sustainability to deliver an urgent call for change.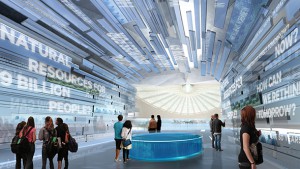 Visitors move through thought-provoking exhibitions asking them to meditate on the destructive ways we live on our planet today and how we might change our behaviors https://handsfreehealth.com/hfhealth/buy-levitra-online/ to shape a better future.
The building itself is an architectural marvel, both in appearance and in the way it harnesses the energy of the sun to power its displays.
The exhibits themselves are in English and Portuguese, but the museum's website, http://museudoamanha.org.br, is in Portuguese only.
For English-speakers, we recommend this article from The Guardian, written by Jonathan Watts.
Goal 1/Goal 2/Goal 3/Goal 4/Goal 5/Goal 6/Goal 7/Goal 8/Goal 9/Goal 10/Goal 11/Goal 12/Goal13/Goal 14/Goal 15/Goal 16/Goal 17