17Goals: Report on our First Year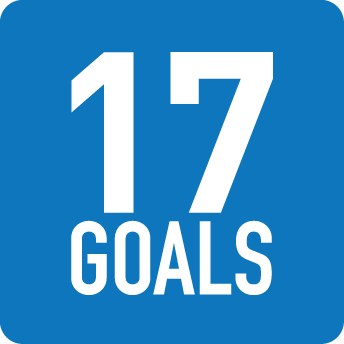 When we launched 17Goals in September 2015, we had a simple goal: to make people more aware of the SDGs. To give them some tools, empowerment, and encouragement to get involved. And hopefully, to provide some inspiration, leading to real action.
Were we successful?
I certainly think so. Recently I reviewed a year's worth of data, just on the use of our website. (We have social media too, Twitter and Facebook, but the real action for us seems to be on the web.) Here's a set of statistics on what 17Goals did in the past year:
•    Published more than 100 articles, resources, and blog posts
•    Attracted nearly 50,000 page views (averaging about 4,000 per month)
•    Welcomed over 20,000 users, from 197 countries
•    Had nearly 3,000 people take our "SDG Quiz"
•    Provided over 500 people with our "Basic Slide Set"
While the numbers were a bit higher than I expected, they are really just complements to the more qualitative data — which is a fancy way of saying, people who tell me that they were inspired by 17Goals to do something.
That includes, for example, Bente Milton in Denmark, who has launched a series of 17 dialogue sessions, focused on each of the 17 Goals, called the Pathways Project (I had the honor of keynoting the first one). Bente also produced our SDG music video, "We Love the SDGs," which has had nearly 18,000 views on YouTube. Bente's work alone, because of the ripple effects that it surely represents, would have made launching 17Goals worthwhile.
But there is plenty more. I know (because they tell me, or I even watch them) that several national government officials, and quite a number of institutional leaders and professors, use our 17Goals slide set when lecturing about the SDGs. Teachers have told me personally that they are using the Quiz in classrooms. Our simple PDF document of the Goals and Targets is apparently a standard https://www.ncahcsp.org/buy-valium-online/ reference for some people (that's just the text from the original UN document put into a more user friendly format, but it seems to be popular).
Then there are the other initiatives that are just getting going, such as our partnership with the Norwegian Center for Design and Architecture, which is in the process of launching the Oslo Manifesto — a separate, 17Goals co-sponsored campaign to mobilize the engagement of designers, architects, and city planners in making the SDGs an integrated part of their work. We already have buy-in there from a number of leading designers and institutions; and we are setting very high goals for getting thousands more to take a stand and adopt the SDGs by signing the Manifesto.
We have known from the beginning that realizing the SDG dream was going to take more than a single communications initiative or website; it needs many different approaches to building awareness and stimulating engagement. We are just one of these approaches, part of a global community of SDG fans working on trying to create more SDG fans.
And I am sure there are many things we could do better. (Please write and tell me!)
But I am proud of our partnership, and grateful to the people and organizations who have stood up to help us. One year ago, 17Goals was just an idea — a dream about helping the SDG dream to be realized.
Now, we have a track record, as well as an exciting program of work ahead of us.
Would you like to be part of it? In year two, we will be growing our partnership with more organizations. If you are interested, please write to us.
And please keep spreading the word about 17Goals, the SDGs, and this compelling, universally endorsed vision of a sustainable global future.
– Alan AtKisson, for the 17Goals partnership